General news
User Joke Times, headlines for 26 September 2023–2 October 2023
The headline story in the media last week, of the theft of 2000 priceless items from the British Museum, made us create and design 7 kitsch campaign ideas, using copywriting, typography, branding and graphic communication, for some of the main issues going on. They show a bit of an edge on political issues, covering crime, public services, music sale revenue, social media user experience, Covid-19, regulation, morals, ethics, truth and message. Posters can be freely reused (copyright free). If you have any ideas, or would like any issues tackled, contact us, and we could return for another week.
Our 2nd edition book called The Journey of Larks (2011), also has some of our funnier-edged work. October 2023.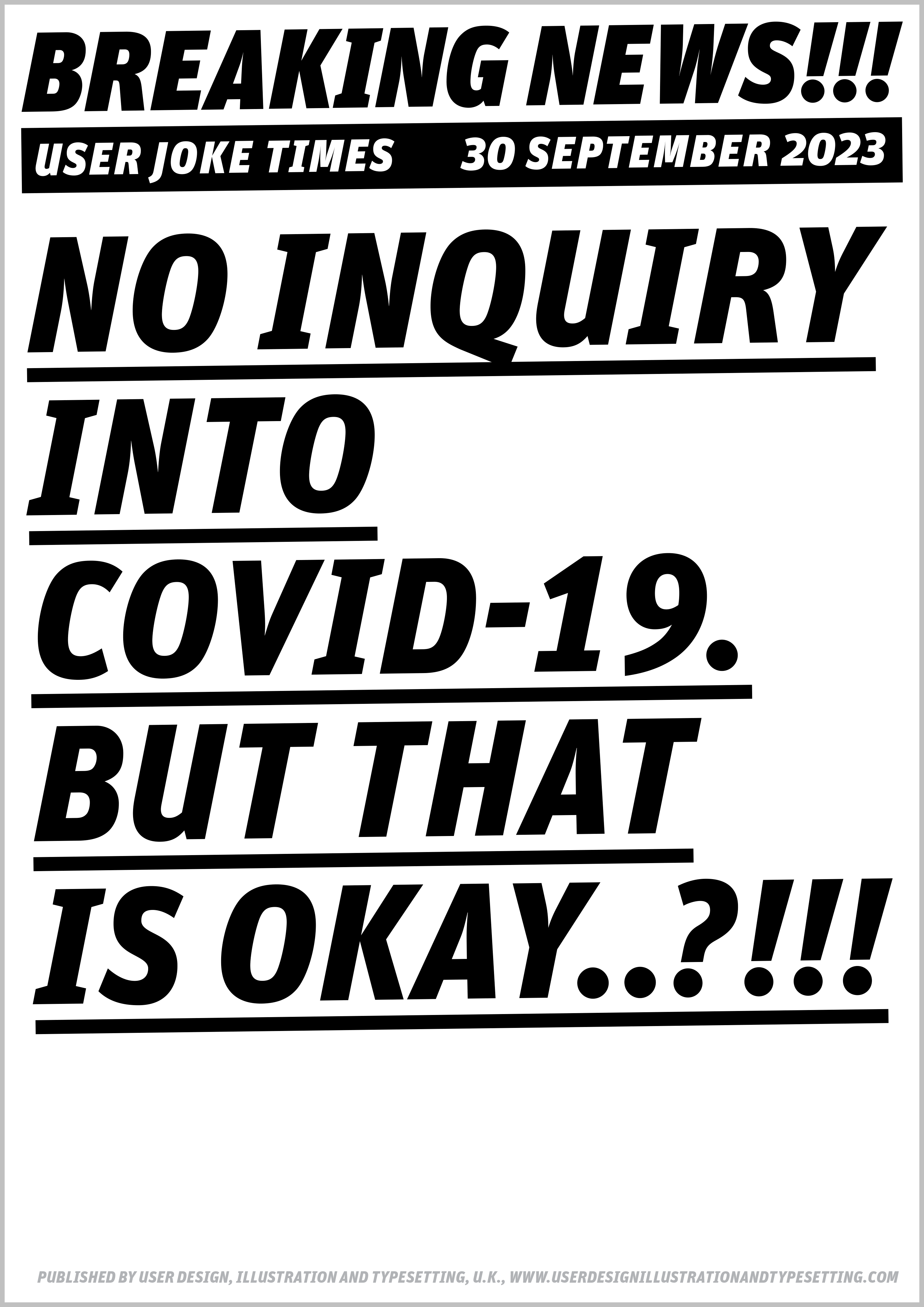 General news
GOV.UK

Communications Marketplace

We were accepted as a supplier on the GOV.UK Communications Marketplace after months of paperwork, where the U.K government and public sector organisations, can access a wide-range of specialist marketing and communications services. We are working more actively with them from September this year, until 2025, working on campaigns, publications, forms, text content and other graphic communication items.

It is has been a hard time for the government and everyone else in the last few years, we look forward to close collaboration with them, on projects, meetings and workshops (like user testing and feedback/review sessions). September 2023.
Local industry
New Universal Works clothing store in Nottingham,
U.K.
This week, we were at the new Universal Works clothing store in Nottingham, that opened in January 2023. To open a new physical store after the Covid-19 lockdowns is a great risk, but shows great courage. When you order online, you cannot try on clothes, feel what it is like, feel how thin or thick it is, you do not meet anyone or experience as much. Founded by a Midlands man in Nottingham in 2009, they are doing interesting things and have grown in success, and now have 3 stores in the U.K. They have a made in England knitwear range, see also their Made In England 'Knitwear' article.
We have written about the joys (or not…), of ordering clothes online in our article Useful Accessibility and Usability Examples To Help Improve Your Designs in&nbspDecember 2022.
No hazardous gangs or organised crime in Nottingham either, unlike in London, trying to ruin our life! August 2023.
Writing and research
Our website's editorial style guide
You can now view our website's editorial style guide, all for free, that contains loads of good stuff aimed at wide-spread usability and text comprehension. We know that people have very personal, subjective and funny views about editorial style, punctuation and grammar, so it could be of interest for those with a penchant for syntax (forgive the gobbledygook). We hope you find it useful. Any issues or errors, please do contact us. June 2023.
Event
UX

London 2023 Conference
We attended the excellent UX London 2023 Conference at the Tobacco Dock in East London, on the 22nd–23rd June 2023, hosted and organised by the design company Clearleft. June 2023.
Event
General news
Editing to our website and previous publications
Over the last few years, we have been editing and sorting text content on this website and our previously published publications. We had feedback saying our writing was a bit clunky and needs more editing. We have also done a 2nd edition of our Small Print in Graphic Communication Design and Information Design: A Discussion of Issues and Interactions (2nd Edition) paper. (Note: this paper was originally published on the Usability Geek website in January 2017. In April 2023, we moved it to our Medium so we can update it more easily.)
Let us know if you spot any errors. We have also trialled and used an interesting editorial style throughout this website, and aim to make our editorial style guide publicly available sometime in the future, and add new projects. Hope you enjoy! April 2023.
Goodies
Quintetto Boccherini, Düsseldorf, 1961

poster by Atelier Müller‑Brockmann

Special occasion in the office today, because of the arrival of an original Quintetto Boccherini, Düsseldorf, 1961 poster from Josef Müller-Brockmann's studio Atelier Müller-Brockmann, released from archives and made available to buy through Flat & Bound.

He has been 1 of our inspirations for starting in 2002 more than 20 years ago, and a huge underlying influence on our work and what we try to do for our clients. We have been reading his book Josef Müller‑Brockmann Pioneer of Swiss Graphic Design for more than 20 years.

He served in the Swiss army from 1939–1945, maybe this time and activity, had an impact on his philosophy. He was an originator and pioneer of using grid systems in graphic communication design and objective graphic communication. He sought to rid his communication with people from personal mindless subjectivity and self‑expression (art), but instead to offer clear, precise, objective, high-performance and effective design for people, to help people of society understand what is going on, and to function in it, aspects that are in over‑demand today.

In his early works he used illustration, although concluded some years after, that illustration was subjective and faulty because it represented the visions and ideas of the illustrator (the artist). Josef had a major problem with this ideology and then decided to use purely photography and clear uncluttered typography, using basically 1 typeface family Akzidenz-Grotesk for the rest of his career, saying that this was more objective, functional and effective. Although we know now that graphic communication is not that easy‑to‑define or know, and is not 100% valid. The ideas are certainly very interesting, especially in communication with the public, and represent a very early commercial history of consciously making graphic communication design accessible and usable for people, or even information design.
Quintetto Boccherini, Düsseldorf, 1961 poster by Atelier Müller‑Brockmann.
He died in 1996 (9th May 1914–30th August 1996) aged 82, but is very much not gone. The Information Design Journal was founded in 1979 and we often think, what would he have thought about his field objective graphic communication design and the Information Design Journal, and especially the 20 years, between 2000–2020, that was basically a revolution in what is sometimes called user-centred design or officially information design, or even user experience. It would have been a fascinating conversation, maybe he did know about the journal, although I have not found any records or evidence.
It must have been amazing, eye-catching (whatever that meant or means today?), and maybe shocking to see this poster in 1961, in the town centre of Düsseldorf, I am quite sure the public would have never seen anything like it, and may have even seen it as futuristic… or really thought, what is this? Maybe the public felt it was distasteful and we should call-in the authorities to have it removed, whatever the reaction was, they would have noticed it. Today's graphic communication environment has become so wide and varied, that everything seems to mean not that much. David Sless (2004) mentions:
'It is a matter of common experience in our time that we are all routinely confronted by more information than we can absorb. As a consequence, many of us have developed information avoidance strategies'.
We got it framed by Gadsby's in Leicester, established around 1918, who are available to do framing throughout the U.K.
More posters are available from the archive until stocks run out. April 2023.
Josef Müller-Brockmann. Photograph dated 23rd April 1953 from Lars Müller Publishers (CC BY-SA 4.0, changes made).
Work showcase
Contribution and donation to the book
Posters Can Help
Global problems can lead us to question our own credibility and the significance of our own lives. We often ask ourselves what our work is really good for. This book is an effort to bring the global creative community together to take a small but valuable step, towards solving the big problems of our time, like the war in Ukraine. 1 of our freehand cartoon illustrations done in 2006, has been published in the publicly funded Posters Can Help book by Slanted on page 180. The project has raised a total of €6,687.41.
February 2023.
Writing and research
New article
Useful Accessibility and Usability Examples To Help Improve Your Designs
We were asked by the Smashing Magazine team to write another article and produced Useful Accessibility and Usability Examples To Help Improve Your Designs to help designers make their designs more accessible and usable, and to envisage and come-up with new ideas in the areas of accessibility and usability. The easily over-looked area of access structures is discussed, that seems to have been most notably mentioned wayback in 1979 by the information designer Rob Waller, although they rarely get mentioned in current times. The article is for designers on their lunch break and we worked on the tone of the writing more than usual to make it upbeat, lively and increase readers motivation. We have previously explored and discussed tone in writing, in our interview An Interview With Anne-Marie Chisnall From Write on Plain English and Information Design, and as people say tone is a funny thing. Thanks again to Iris Lješnjanin and Yana Kirilenko. December 2022.
Local industry
Out Of Joint vinyl record store
We are not always at our desks 24 hours a day and 365 days a year for our clients… and this week we visited the vinyl record store called Out Of Joint just a few miles away in Leicester, that we noticed about a month ago. We said to man behind the counter 'how long have you been here for?, we noticed you about a month ago and have been meaning to stop by' he replied '4 years…'. There is a 2 minute interview with them on YouTube. Not totally intentionally we bought:
Atmospherica Vol. 2

LP

by Deepchord. (New release. Genre: dub techno.)
Untitled

LP

by Konrad Wehrmeister. (New release. Genre: leftfield techno.)
Picnic Attack

LP

by I:Cube. (2nd-hand. Genre: house, future jazz.)
They use a custom labelling system on all vinyls, put on the top left of a vinyl that we have not seen used anywhere else, it is a nice feature and gives users a 2nd option for being able to scan through the information on vinlys, as apposed to having to locate information on the front or back of a vinyl's artwork. It is a really nice touch.
We find it amazing how vinyls are still being cherished and are actually flourishing. It is still the most ideal music format in certain genres of music, and is not a fashion statement but used for maximum functionality. The sound from vinyl is super rich and warm, giving unbeaten sound quality not found digitally. There are some amazing things being done with vinyls, for instance, coloured marbled vinyl or even transparent vinyl, not to mention the highly niche and expert area around mastering digital music (usually a WAV) onto vinyl. There used to be a few other vinyl shops in Leicester around the year 2000, but with the increase of MP3 releases and the mainstream start of the internet, it affected vinyl production a lot.
Another great aspect of vinyl that needs to be continually supported, is the amount of effort that goes into making and producing them, and also who, where and what countries they are being made. Vinyl pressing plants are increasingly not surviving, and when they go, a lot is lost, much more than the value of their machinery and loss in profit. The positives and negatives of different mediums! Is the new really better than the past?
Read more about the store in a review from Inverted Audio. Photographs © Inverted Audio. October 2022.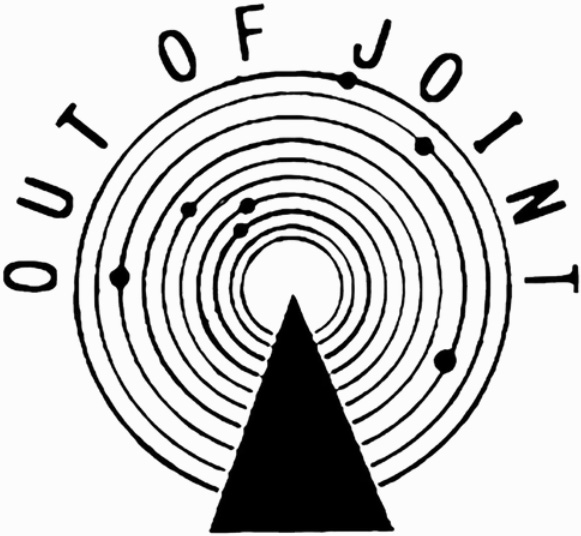 Local industry
Fred Perry polo t-shirts made in Leicester,
U.K.
In these summery Covid-19 aftermath times, it is time for some new polo t-shirts and investing just a bit of time and research, we found a solution just outside Leicester city centre, just a few miles away. We have bought an M3 Black/Champagne polo t-shirt. Here are the very impressive unique features:
Proudly made and hand-finished by people in Leicester.
Uses recycled tipping and sewing threads.
Uses buttons made from recycled materials.
Responsibly-sourced laurel wreath embroidery.
Responsibly-grown cotton through the Better Cotton Initiative.
Much smaller carbon footprint than imported polo t‑shirts.
M3 Black/Champagne polo t-shirt and then inside the Piqué factory Leicester.
Read more about the Fred Perry Made in England range and their community initiatives. It is going to be interesting to see how it wears and possibly fades (durability) over the years. Our aim is to support the local community in these chaotic and faulty times. Photographs © Fred Perry. August 2022.
The Piqué factory Leicester (the dark graphite rectangle building with the 3 yellow square outline windows, in the middle), the pieces then go next door to garment makers ESP (the triangular‑roofed building to the right), where traditional British machinery combines with state‑of‑the‑art cutting technology.
Competition award
Writing and research
Measuring the Performance of Typefaces for Users

paper

Often people and designers who use and select typefaces, do so using their personal preference and do not see or forget the larger system. What objectivity can we hope to gain from testing typefaces? The difficult and complex area of testing typefaces, in our paper Measuring the Performance of Typefaces for Users (Part 1) and Measuring the Performance of Typefaces for Users (Part 2) but 'I think we are there'.

The paper was wrote in about 3 days (quick to write) although Alma Hoffmann (Smashing Magazine editor) pushed us much more, and the paper went through 3 rewrites and 3 reedits (slow to publish) but certainly benefited. Thanks again to Alma Hoffmann and Natalia Lassance.
'Well, whatever your thoughts are, in 2022, with a mass of typefaces available and 100s of years of designing and manufacturing typefaces, it is time to consider this topic. I think the time has come, and we are there'.
We hope you find the paper useful. Some editorial style errors remain, but we tried our best within the time available. June 2022.